Where we help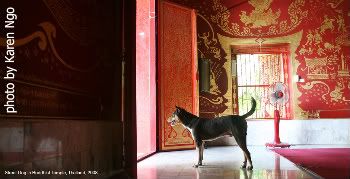 In our opinion the work we are able to do is just the tip of the iceberg. We 'touch' just a few of the many dogs and cats that are in need of human assistance, giving them appropriate treatments to improve their health and sterilising them to reduce the ever growing homeless population.
If there were more organised people such as Care for Dogs working in this same direction, then hopefully the future of animal welfare will surely be brighter. We therefore recognise the good work of fellow caring groups.
Emergency calls made by people who witness accidents or find a dog or cat in danger or suffering from injury are a constant demand and we react by attending and dealing as best we can with the situation, though sometimes our resources are stretched to the limit. If the animal is in need of medical care at a hospital, then we try to encourage people contacting us and ask if they are able to assist financially with the treatment but in any case, Care for Dogs will ensure the animal is treated and provide after care at the shelter.
We also visit various locations in or around Chiang Mai as listed below, where we look after the resident dogs that have been dumped or have now made these places their homes. We monitor their health, vaccinate on a schedule and ensure that all females are sterilised.
Some of our volunteers also sponsor feeding at some of these places. We also have a network of temples who call us whenever one of their dogs is sick or injured.
If there is a new female in the area, we will rescue the dog to the shelter, monitor health signs and then arrange for sterilisation. Following a satisfactory recovery, we usually return the dog to where we picked them up. However sometimes it is quite obvious that the dog is likely to be adopted if seen by visitors to the shelter and we will keep the dog at the rescue centre for an extended period.
Obviously, whilst monitoring these areas, we do come across dogs that we refer to as "Special Needs Cases" and we will rescue these to the rescue centre for their own safety, e.g. dogs that are at risk of being abused, poisoned or brought to the dog meat market. Read more about Special Needs Case here …
Wat Doi Kam
Wat Gaset Mai
Wat Nong Baa Klang (School project of Nakorn Payap International School)
Wat Pha Gee
Wat Suan Dok
Wat Umong
Wat Vivek
Wiang Dong and neighbouring villages
Big C's Parking Lots at Super Highway & Hang Dong
Various 'local' markets
Airport Plaza Parking Lot
Further areas are attended, depending resources available to do so.
Read about some of the medical conditions affecting dogs here …
Click here to view map of where we help