Michael Wuerth : Web Master + German Site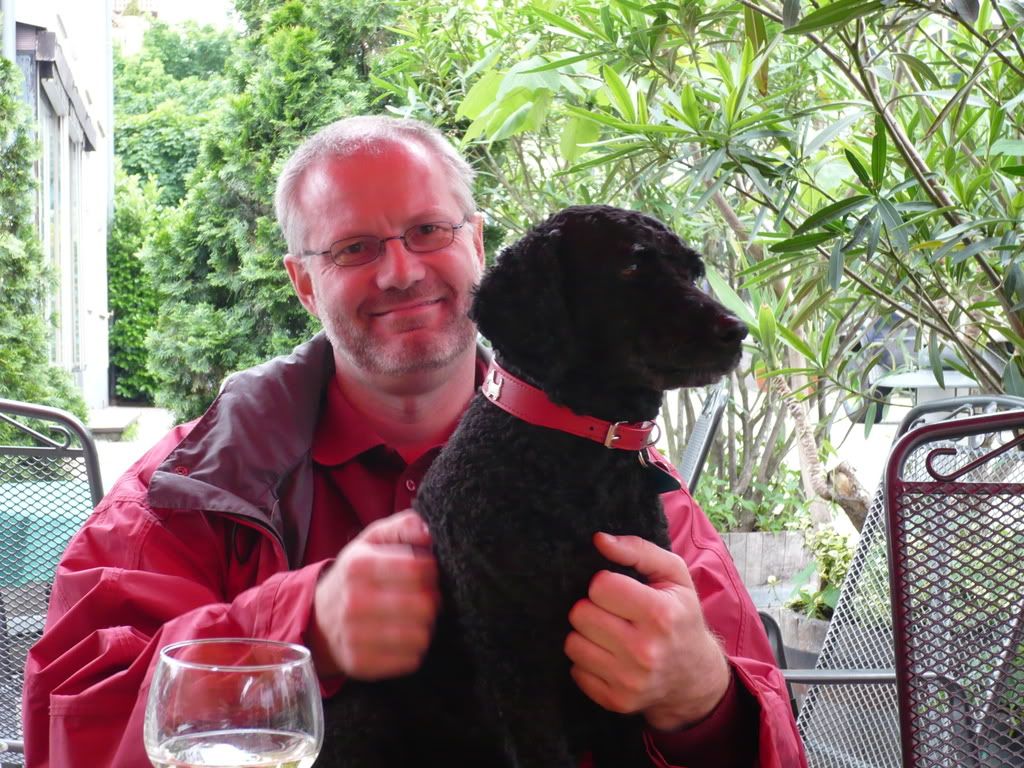 My wife is from Thailand, we' re are living in Germany and about every 2 years we fly to Thailand.
We have had dogs in our home for over 5 years. Our first dog was killed by an car accident when we know her for just about one year, even after such a short time, she was close our heart and there was a big mourning after her death.
It took us a long time, think about taking another a dog. Life of a dog is short compared to that of his owner and knowing you' ll feel this aching once again, make the decision quite hard.
We went to the local animal shelter, taking dogs for a walk and this helped us. The joy showing event towards us strangers, when taking them for that walk, hugging them. At last we felt we needed to take at least one of those and now Jeany is with us a black poodle mix.
Even the times before when travelling Thailand, I noticed starving dogs with some health problems on streets in temples, a sad sight. But whilst on holiday I tried to overlook them, to see them just as another part of the exotic scenery. But when we thought about Jeany, left in Germany with my parents, missing her so much, the same scene was different, no emotional distance, the sadness just jumped into my face.
Enjoying holidays wasn't possible the same way anymore, we had to help.
An internet search lead me to Care for Dogs and I contacted to Karin. The next holiday I became a volunteer, doing the best I could, beside Sarah who gave me the confidence driving dogs to the vet, caring about the dogs at the shelter, every day was different, an experience I wouldn't like to miss.
Being part of the team I think, was so much more effective. If alone, I would only have given a street dog some food for few days, not knowing what else to do in a strange town when seeing a sick dog. Joining with the other volunteers at CfD, I was part of a steady approach. You give dogs some hope for a better life and don't have to disappoint them when they might wait on you, when your plane already took off. Here is a team and it's just another friendly face, the next (holiday) volunteer will take up your work.
After volunteering at the shelter, I would like to stay part of the team. Hopefully helping to maintain this site, I can help a little, drawing attention to the wonderful work here at Care for Dogs. .
Please visit Care for Dogs, look what we're doing and may be you would like to help. Knowing you do something to light one of the darker sides of life in Thailand, will increase the fun you have with the already brighter side of this country.
View all posts by Michael …